TRANSDIESEL delivers for Shipyards and Varaderos de Garrucha, for a passenger catamaran, 2 John Deere engines of 575 hp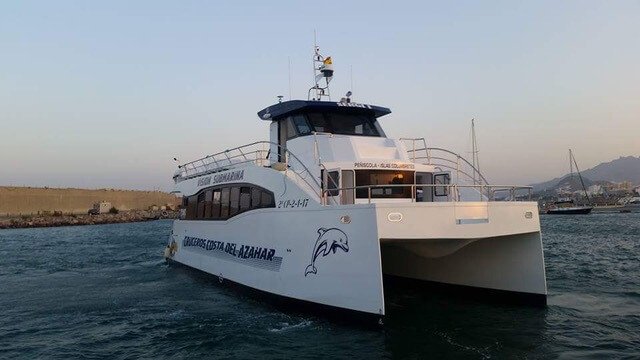 Transdiesel has delivered to Astilleros y Varaderos de Garrucha two John Deere 6135SFM85 engines for the "SERGI I", a passenger catamaran for the province of Castellón. The delivery after the sea trials took place last August. This supposes the first delivery of propulsion engines of Transdiesel to Shipyards and dry docks of Garrucha.
Motors
The 6135SFM85 engines are the most powerful model in the range of John Deere engines, in this particular case are engines of 575 hp (429 kW) at 2000 rpm, 13.5 liter injection pump and Tier III emission regulations.
The ship
The boat is a catamaran of 18 meters in length and approximately 7 meters of beam, with capacity for 150 people plus crew, reaches 21 knots of speed and underwater vision. It will be mainly dedicated to excursions and maritime events between the town of Peñíscola in Castellón and the Columbretes Islands, a group of four groups of volcanic islands that together have 0.19 km² located 30 miles east of Cape Oropesa.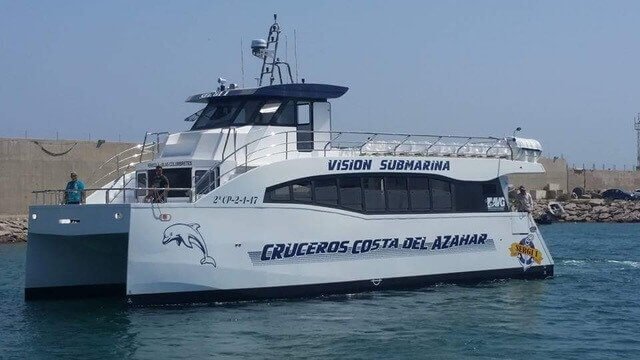 Benefits
Both shipbuilder and shipyard are very satisfied with John Deere engines because, due to its performance and design of the boat, the catamaran reaches more knots than expected. Transdiesel carried out sea tests, both in the shipyard and in the port of Peñíscola, the base port of "Sergi I"
This new vessel is for the shipowner to reduce travel time between the port and the islands by almost 50%, being able to travel one more day and saving fuel due to the design of the John Deere Injector-pump.