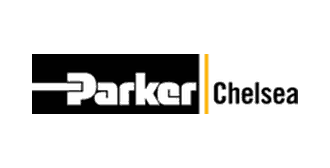 PARKER CHELSEA is the PTO leader in the professional truck and mobile application markets and has developed PTO valves specifically for the application of coupling control and decoupling of PTO units. These valves can be mounted on a chassis or panel and are available with connectors and tubes, ready to install.
TDMED offers a complete range of CHELSEA power take-offs for 6-bolt cast iron, 8 bolt, intermediate, split axle, Powershift and front-mount applications. Its features include options for air, cables, levers or electric changes, speeding controls and flanges for direct or remote mounting on hydraulic pumps, fans, water pumps, product pumps and generators. The PARKER CHELSEA range of fluid conduit tanks includes polyethylene, aluminum and steel tanks, available in vertical, trestle or side mounting configurations. Our cast iron roller bearing discharge pumps support pressures up to 2,500 psi and flows up to 33 gpm at 1,200 rpm, and include an integral relief valve.
The new 272 series replaces the 270 and 271 models for mounting on ALLISON transmissions of the 1000 and 2000 series. It offers 16 pump mounting options, 18 drive options and is available in 9 different turning ratios for maximum torque to transmit up to 407 N·m
The 890 series TDF is mounted between the transmission and the truck chassis with an additional support at the rear of the transmission, so that the output of the power take off from the rear of the transmission where there is extra space . The 890 Series is a single unit, not a PTO with an extension. The clutch has been moved to the rear of the unit with the casing and the gear section remaining on the transmission opening. Maximum torque to transmit higher than 900 N·m.
The new 870 series replaces the widely used 859 and has a compact housing that helps eliminate space problems. With high capacity bearings and an advanced gear design, it provides a maximum torque of more than 900 N · m. Available in eight rotation ratios and 9 pump mounting configurations to meet all application needs.
The new 280 series is designed using the technology of our current Hot Shift PTO's. This series combines the 277 and 278 models in the same model. The versatility, power, ease of maintenance and installation makes the new 280 series the most suitable option for a torque to transmit up to 556  N·m .
The WetSpline option eliminates maintenance shutdown costs by providing a constant flow of clean oil that lubricates the pump shaft fit to the PTO.
If you want to know more about spare parts of the Spicer Brand, you can visit Chelsea.