BOWMAN
Heat transfer technology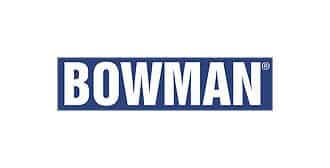 TDMED distributes the world leader in Bowman heat exchangers and oil coolers, for industrial and commercial applications. The valuable experience gained in the harsh marine environments has allowed them to manufacture exceptionally reliable exchangers for terrestrial service, including hydraulic oil systems, cogeneration units, oil coolers for mining equipment and other applications where quality is paramount.
Bowman heat exchangers and oil coolers are manufactured in the United Kingdom, in accordance with ISO 9001-2008 quality standards. All units undergo rigorous testing and a comprehensive spare parts service is offered.
The Department of Engineering of TDMED and its Parts Department are at your disposal to advise you regarding the unit that best suits your needs.
​More information on the manufacturer's website