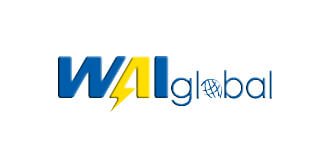 "Innovation and creativity in the automotive service are the strengths of the success of WAIglobal since its foundation in 1978″
Leading manufacturer of parts for the aftermarket, the WAIglobal team consists of more than 800 employees in 14 countries, including the United States, Canada, Brazil, Europe and China. This network works with exceptional precision under the same objective: to provide customers with the products they need when they need them:
Alternators, starters and their components
Voltage regulators, rectifiers, test equipment
Ignition distributors
Ignition modules and coils
Collector air pressure (MAP) and air mass flow (MAF) sensors
Windshield wiper motors
Carburetor components and cleaning equipment for fuel injectors and their components
Engine management components
The production plant of WAIglobal has the most advanced equipment and precision technology, optics guided by robotic "pick-and-place", laser cut-out by computer, combined with manufacturing principles such as the adjusted production, the 5S method and the statistical controls. of processes (SPC).